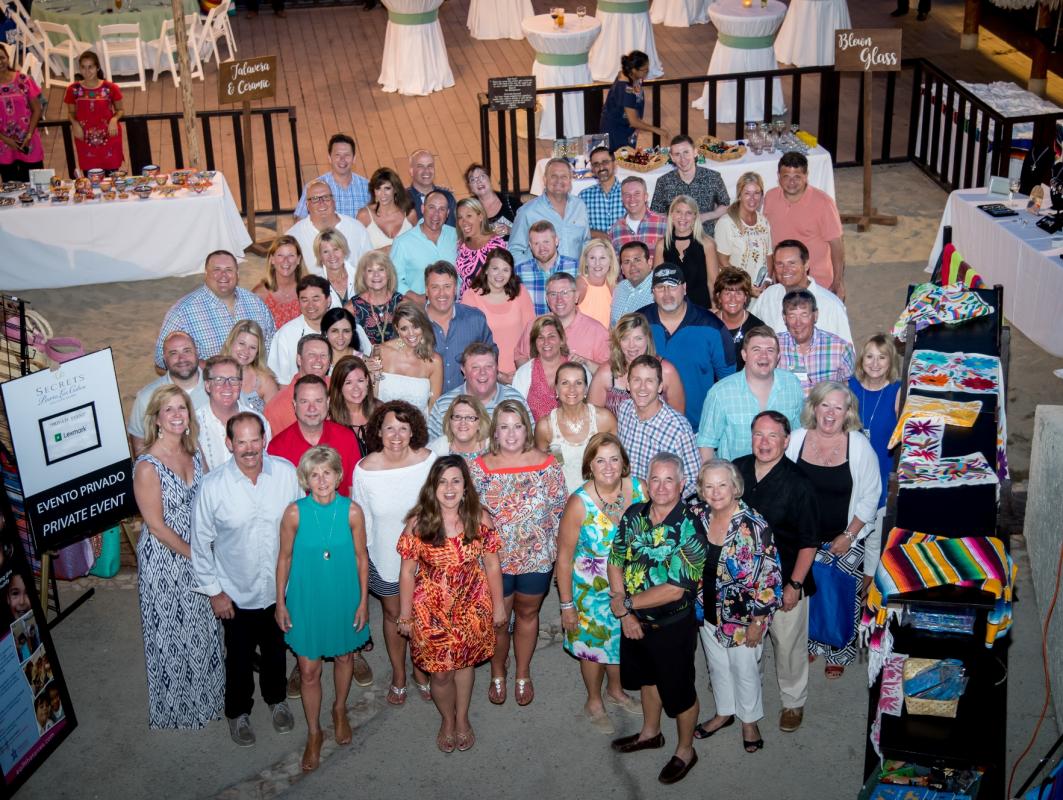 Ray Belanger, President of Bay Copy (www.baycopy.com), recently returned from having won an incentive trip to Puerto Los Carbo, Mexico, where he and his company were recognized as a member of the Lexmark Premier Circle for 2016, as one of the top performing Lexmark dealers from the United States and Canada.
Bay Copy was one of a handful of Lexmark dealers to attain this recognition. CEO Ray Belanger had the chance to meet with a number of Lexmark key executives, where he and those in attendance reviewed goals and strategy for 2017, and there was also a recognition ceremony where Bay Copy received a plaque.
"We are pleased to have qualified for the Lexmark Premier Circle," said Belanger, saying, "Lexmark is a great organization with many strong products and programs. We are honored for being recognized as one of the top performing dealers in the country," said Belanger, who added, "We have enjoyed a strong relationship with Lexmark and look forward to continuing our partnership for many years to come."
About Bay Copy
Bay Copy maintains headquarters at 100 Reservoir Park, Rockland, MA and has 45 years of experience serving the document imaging needs of businesses throughout MassachusettsIn addition to a full line of Konica Minolta, Toshiba, Muratec and Lexmark equipment, Bay Copy provides comprehensive managed print services programs for customers looking to reduce both their per-print price of generating information and their labor costs. Bay Copy provides consultation services and offers their clients detailed print assessment and analysis reports.
Bay Copy has won a number of industry awards including "Re-Seller of the Year" by the national Business Technology Association, "Applications Dealer of the Year" from Konica Business Technologies; "Elite Dealer" from The Week in Imaging/ENX Magazine; the Business Technology Association Award of Excellence; the South Shore Chamber of Commerce's Success Profiles award; and the United States Chamber of Commerce's Blue Chip Initiative Enterprise award. For additional information on Bay Copy, services or a demonstration of the latest technology available, please call (781) 871-6670 or visit the company's website at www.baycopy.com.
Photo: Ray Belanger, second from left, in front, at recent Lexmark dealer meeting.